At Kevin Palmer Painting we recently received an invitation from Mr. Tom Mach to work with him on a residential painting project. The work involved updating 2 bedrooms for a valued residential customer using Farrow & Ball paint.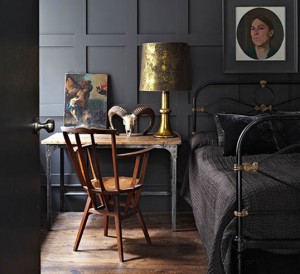 Having been in the painting business for 50 years, we have used many products from virtually every major paint manufacturer. Farrow & Ball, however, was new to us. What would this "new" paint be like? Would it be easy to work with? How would the coverage be? Most importantly, would it meet the high discriminating expectations of our client?
As it turned out, the new paint was a hit with the painters and a home run with the customer.
Our 1st order of business was to thoroughly prepare the rooms for finish. We began this job by carefully covering all the floors and protecting the homeowner's possessions. We sanded down all of the areas to receive finish, cleaned everything thoroughly, and used a tack rag to remove all dust. Open holes were filled, cracks were repaired, and all woodwork and trim were carefully caulked to ensure a seamless foundation.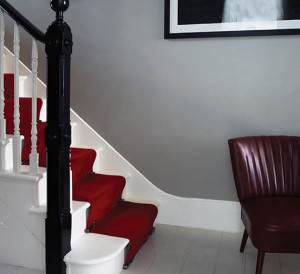 We then began painting. First we completed the ceilings. We checked our work carefully and thoroughly to make sure that the color and finish were uniform. The Farrow & Ball paint worked perfectly. Easy to use, no dragging of the brush, and a beautiful, even finish. Next the woodwork received 2 finish coats. The finish on the Farrow & Ball paint was extraordinary. The leveling and beautiful sheen gave the woodwork a beautiful, luxurious finish that was better than any latex paint we have ever used. Finally the walls received 2 coats and the room simply radiated beauty.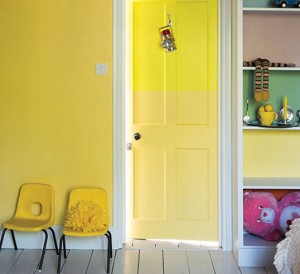 The depth of the colors and the quality of the finish of the Farrow & Ball paint were beyond superb. The painters of Kevin Palmer Painting applied 2 coats to the ceilings, walls, windows, doors, and trim, and using the Farrow & Ball paint we were able to transform the bedrooms into a beautiful, warm elegant, environment.
Working with Tom of Thomas Mach Interiors was an absolute pleasure. Tom is supremely knowledgeable, helpful, and wonderfully talented. Tom's business is located at 10 Gallagher Way, Simsbury, Connecticut. Upon entering the doors into his shop, In The House & Through The Garden, one immediately knows they are in for a treat. Tom carries a full line of Farrow & Ball paints as well as Annie Sloan's Chalk Paint.
Tom Mach goes out of his way to be customer friendly and stand by his work. His interior home design business offers specialty paints unavailable elsewhere locally. In The House & Through The Garden carries a complete line of interior and exterior specialty products, and Tom is always there to help. Tom offers wonderful advice and leads decorating workshops for customers who are DIYers. Tom is a talented color consultant and can assist clients in their selection of colors, wallpapers, finishes and furniture. His taste is impeccable, and combined with his knowledge and skill, he is able to provide his customers with extraordinary results.
We hope you will consider Kevin Palmer Painting for your next interior painting project. Consider, also, making an investment in Farrow & Ball paint. You will be beyond happy with the results, and your home will thank you.
Kevin Palmer Painting is proud to service the interior painting, exterior painting, house staining, and pressure washing needs in West Hartford CT and the surrounding Farmington Valley towns of Avon CT, Bloomfield CT, Canton CT, Farmington CT, Granby CT, and Simsbury CT. For further information or to discuss your next residential painting project you can reach us at (860) 658-2441 or visit us on the web at www.kevinpalmerpainting.com .