Why do discerning informed consumers choose Kevin Palmer Painting?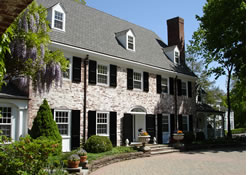 Highest Quality House Painting and Staining:
Whether it be
exterior house painting
, power washing, or the renovation of your home's interior, our professional painters are committed to providing the best quality paint job possible. The skills, knowledge, and expertise of our experienced painters ensure unparalleled quality for your next painting project.
Knowledgeable, Skilled, and Motivated Professional Painters:
Our in-house skilled painters are dedicated to providing you with neat, clean, first-class, efficient, reliable, high-quality painting and staining services. Customer satisfaction is everything, and we will accept nothing less than perfection on your painting and decorating project.
Expert, Experienced Painting Analysis and Solutions:
Our professional painting company brings years of experience and resources to achieve your interior and
exterior house painting
goals. Our professional painters undergo continual training and are experts in their field. We are thorough and meticulous - and get the job done right the first time every time.
Hassle-Free, Worry-Free Painting Experience:
Not all painting and decorating projects need be nightmares. Our professional team of painters provides prompt, courteous, respectful, skilled, and reliable service to all our customers. Our pride in our work shows, and we will do everything possible to satisfy your painting needs.
Exceptional Customer Service:
We are relentless in our desire to exceed your house painting project expectations. We are committed to providing you with the best paint job possible, on schedule, and as promised in our written painting proposal.
Big Enough to Matter, Small Enough to Care:
In addition to
exterior painting and staining
, we can handle all your
interior painting and decorating needs
. Kevin Palmer Painting has the skilled professional painters and painting expertise to tackle any size project. We are a family business that obsesses with the finish details and the quality concerns in order to provide you with the best paint job possible. Our painters reflect the high expectations of our discerning customers.
Preserve, Protect, and Enhance Your Biggest Investment:
A high-quality professional paint job will preserve and enhance the value of your home and reduce long-term maintenance costs. Don't cut corners now and regret it later. You get what you pay for. House painting projects done by Kevin Palmer Painting look better, last longer, and offer the ultimate in beauty and protection for your valuable investment.
"Once again, thank you for the excellent job on our master bedroom/master bath project. Your crew did an excellent job, and we are very pleased with the outcome. Beyond their obvious skills at their job, your crew is a delight to have around. They are friendly, pleasant, and very accommodating. Thanks for a great job."
C.A. Avon, CT Read more testimonials…


Painting done by Kevin Palmer Painting looks better, lasts longer, and offers the ultimate in beauty and protection.